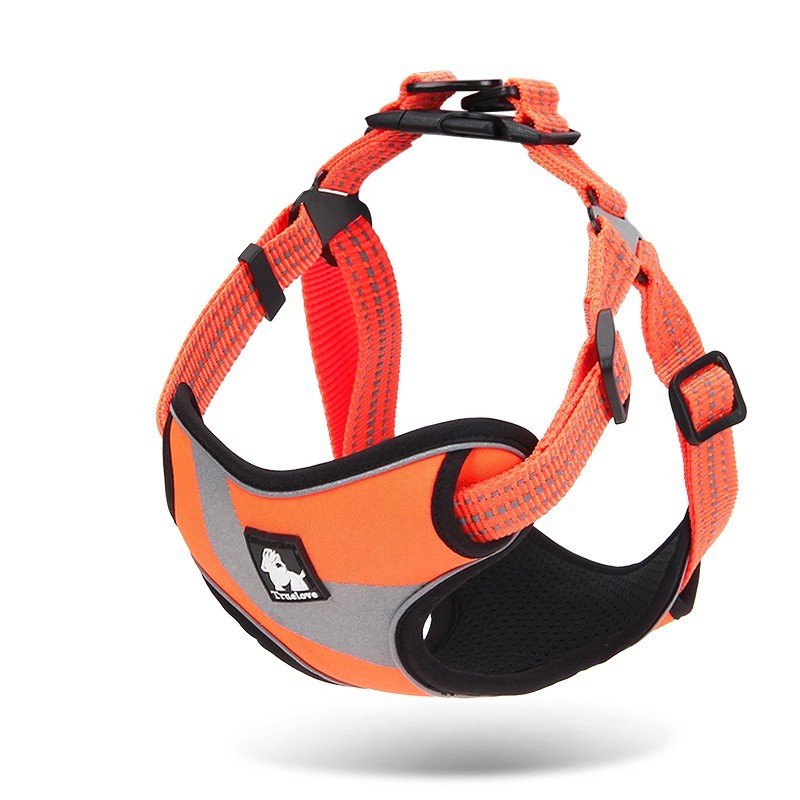  
Truelove Training harness
Easy to put on and take off
3M Reflective Line:
Ensure dog's safety at night on the road. Durable ,scratch-resistant soft nylon and oxford outer layer.
Zinc-alloy D ring:
It achieves corrosion resistance, high hardness and is rust-proof.
Duraflex buckle:
It is lightweight and have large loading capacity which improves the tensile strength of this harness.
Breathable air mesh: It is soft , comfortable and it does not hurt the pet's skin.
Handle on the back:
it is with nylon webbing, you can better control the movement of a dog and it also can be use for safety belt, ensuring the dog's safety in car.
Stylish and Brilliant Colors.